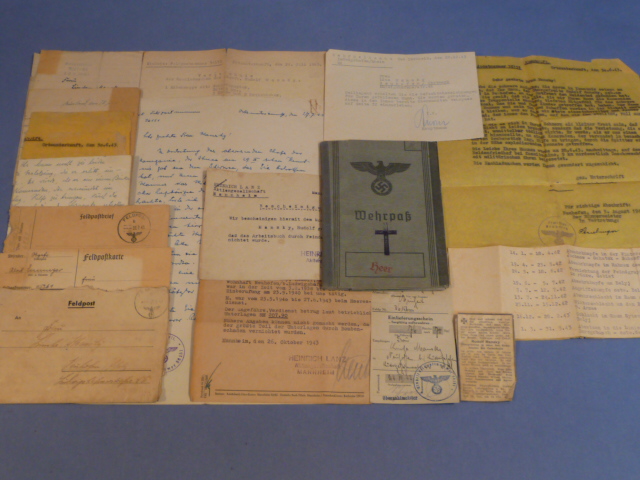 Original WWII German Documents Grouping to Fallen Soldier, MEDIC!

Used 100% original grouping to Rudolf Mansky and family. The grouping includes; his Army Wehrpaß w/documents, death announcement newspaper clipping, pay receipt, three Feldpost letters, certificate to the Wehrmacht, letter listing his personal effects and several letters regarding his passing. His Wehrpaß contains two documents to his wife regarding his passing and a short list of engagements. His Wehrpaß was opened on February 23rd 1940. He was in medical units. He was trained on the 98K rifle and P08 pistol. He was promoted to Obergefreiter. He won the Russian Front Medal. He saw action in The Netherlands and Russia. He was killed on June 27th 1943.

Quantity in Basket: None
Code: 40685
Price:

$185.00





Sorry, this item is sold out.