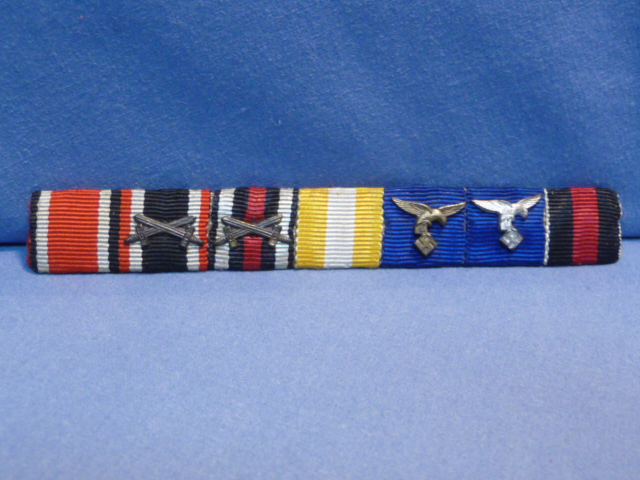 Original WWII German Luftwaffe 7 Position Medal Bar, 1939 Iron Cross

The medal bar includes the 1939 Iron Cross 2nd Class, 1939 War Merit Cross 2nd Class w/Swords, Combatant's Honor Cross, Silesian Eagle 1919-20, Luftwaffe 4-Year Long Service Medal, Luftwaffe 18-Year Long Service Medal and the Entry into Sudatenland Medal ribbons. This is the type of ribbon bar that is sewn directly to the tunic.

Quantity in Basket: None
Code: 35090
Price:

$165.00





Sorry, this item is sold out.